Winter Tyres & London Roads
For London, temperatures can drop between 2 and 10°C [35 and 50°F] Just like everything else, this fluctuation in the climate effects the way your car behaves.
Common experiences of driving in cold include:
Visibility issues: Without headlights it's impossible to recognize another vehicle passing by. This puts an extra stress on you to keep a careful eye on the road.
Lesser grip: Icy roads make it hard to have complete control over the vehicle.
Skidding: Slippery path causes the vehicle to skid which can be extremely dangerous.
Keeping in mind the above scenarios, we have the best winter tyres available for you in London region. We understand that the whole point behind getting this range is to make sure that road safety is not compromised in any way. That's why we only keep reliable brands with a 100% purchase warranty. Each member is highly reputable and if you buy through us, you have the facility to find the best option among so many others.
Guarantee for our tyre brands
We offer a guarantee to our products and you can be sure about the quality, performance and authenticity this range has to offer. This guarantee means that only original versions are stocked – with full price transparency.
How is a winter tyre different?
They are designed to withstand the harsh climate changes, protecting you from road hazards. Also when temperatures fall below 7˚C rubber compounds harden meaning that regular version will become less effective in offering grip and traction with the road surface, the net result is longer stopping distances and lower cornering effectiveness. But with a winter make of tyre, the manufacturing is different and is done with a slightly softer compound than standard and also often feature small additional narrow grooves cut into the tread pattern to help grip in snow and ice. When the temperatures fall below vehicle 7˚C the tyre will give better grip, better control & performance.
Do you really need these tyres for winter?
The answer depends on your driving pattern and also on the fact if you have to commute in the cold season for work and cover miles everyday. If you are exposed to the harsh weather, these will help you deal with the after effects of low temperatures.
Cheap prices but high quality
The price points we offer are affordable to everyone because many variations are offered. These may sound like an expense at first, but with our low prices you can think of them as an investment which will give you the benefits of safety, road control and good vehicle health. Because our range is with a manufacturer guarantee, the life span of these, go a long way. Once you have them they can last a long time depending on the usage and care.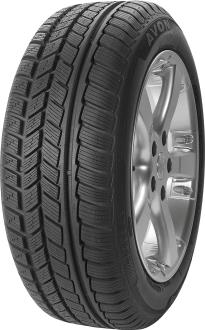 AVON
£54.00

Inc VAT
Includes Valves, Balancing and Disposal
185/60R14 82T AVON ICE TOURING